0 ITEM ADDED TO YOUR CART
                      BROWNSTONE X A MA MANIERE
        A "Color Code" collaboration inspired by The Bauhaus
                                                                                                              Photography: Sancho Smalls
Fueled by Oskar Schlemmer's Das Triadisches Ballett (1922) and the Bauhaus legacy, Brownstone developed the entire collection depicting artistic metaphysical mathematics. These pieces highlight the geometric, abstract Bauhaus style, emphasizing movement and fluidity.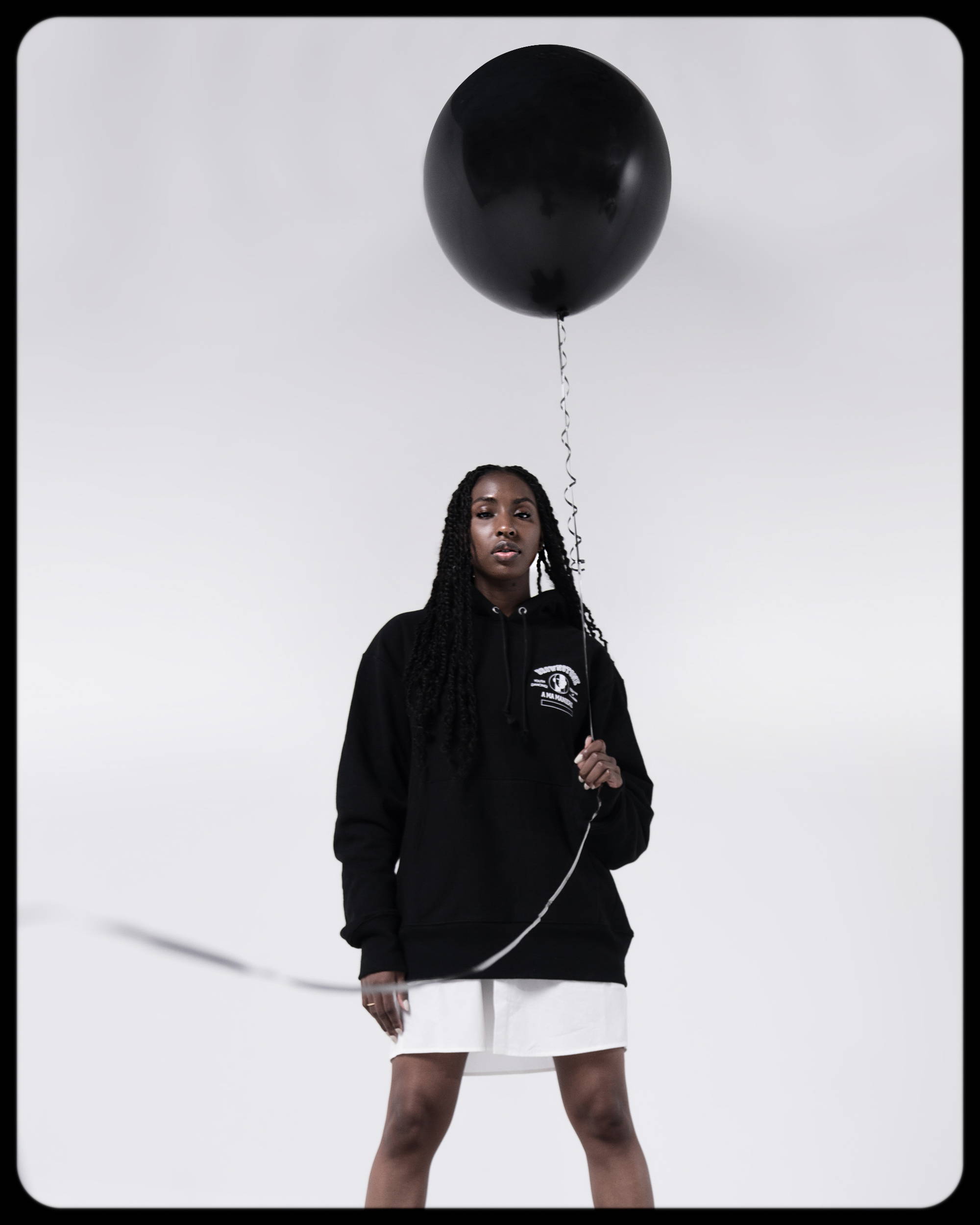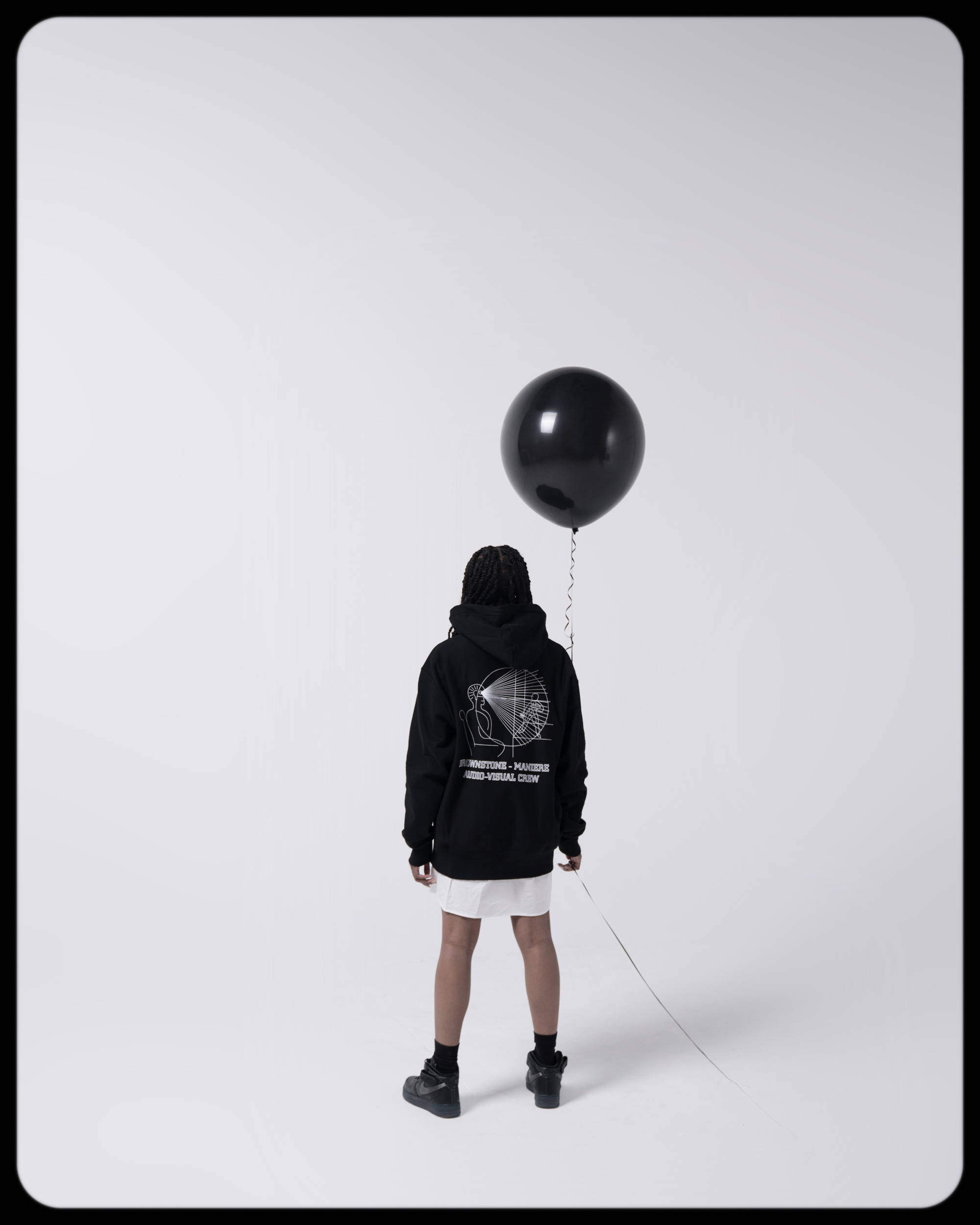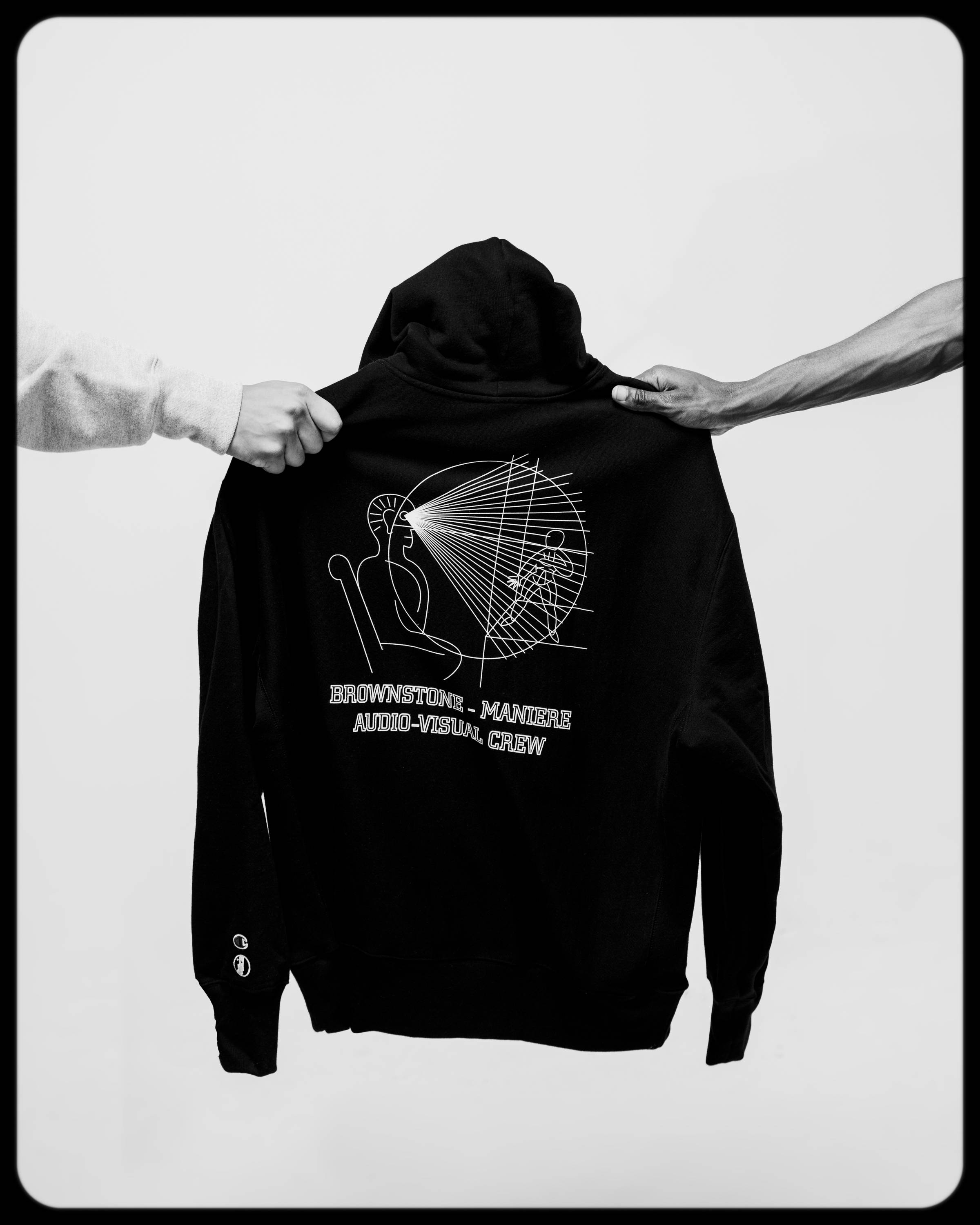 Brownstone x A Ma Maniere Reverse Weave Hoodie | Made from 100% French Terry
The A Ma Maniére x Brownstone capsule collection embodies the true essence of Bauhaus, free-flowing, purposeful lines that come together to create a geometric image, all while staying true to the roots that Brownstone planted in its inception. The clothing, hoodies, sweatpants, and t-shirts, all have unique geometric shapes and figurines which explore the human form and movements in unique and trippy ways. They also play with modern themes of industrialization and machinery and the relationship between humans and machinery.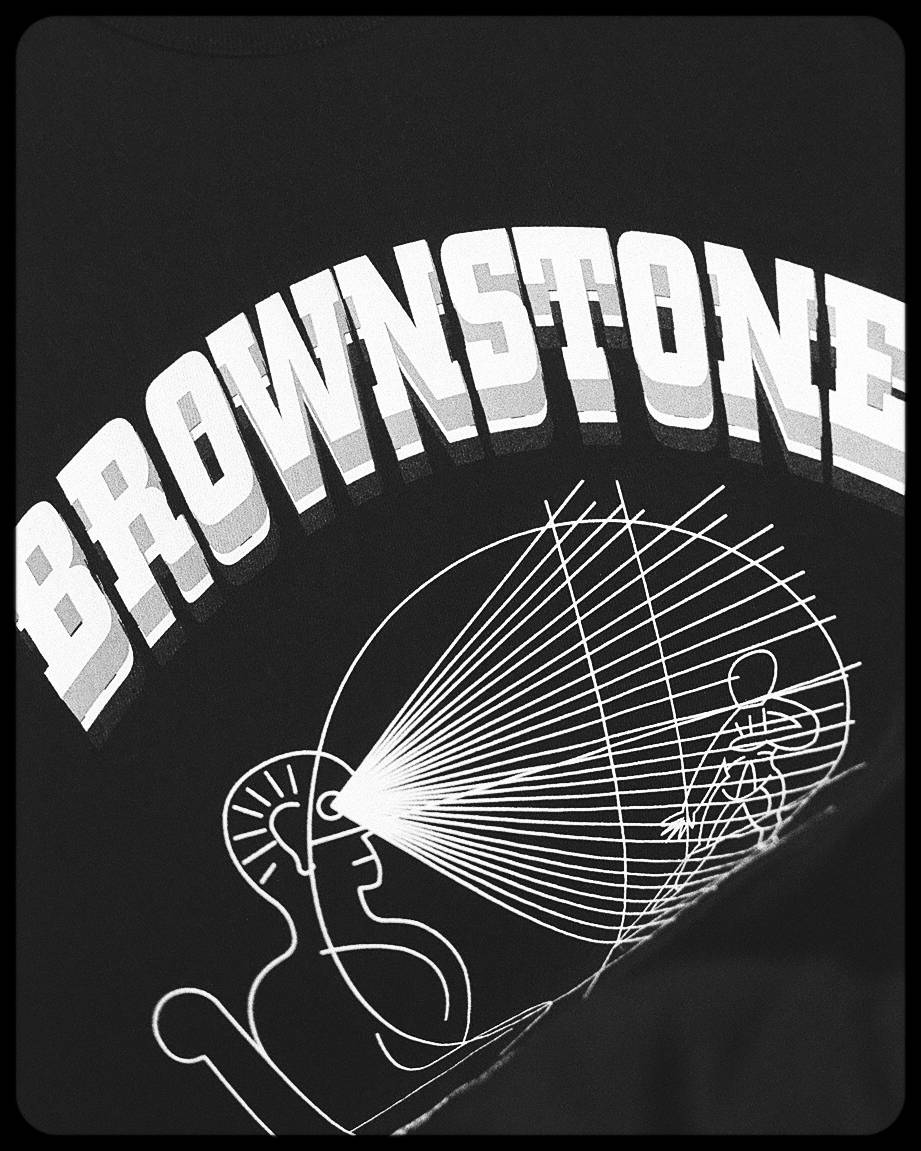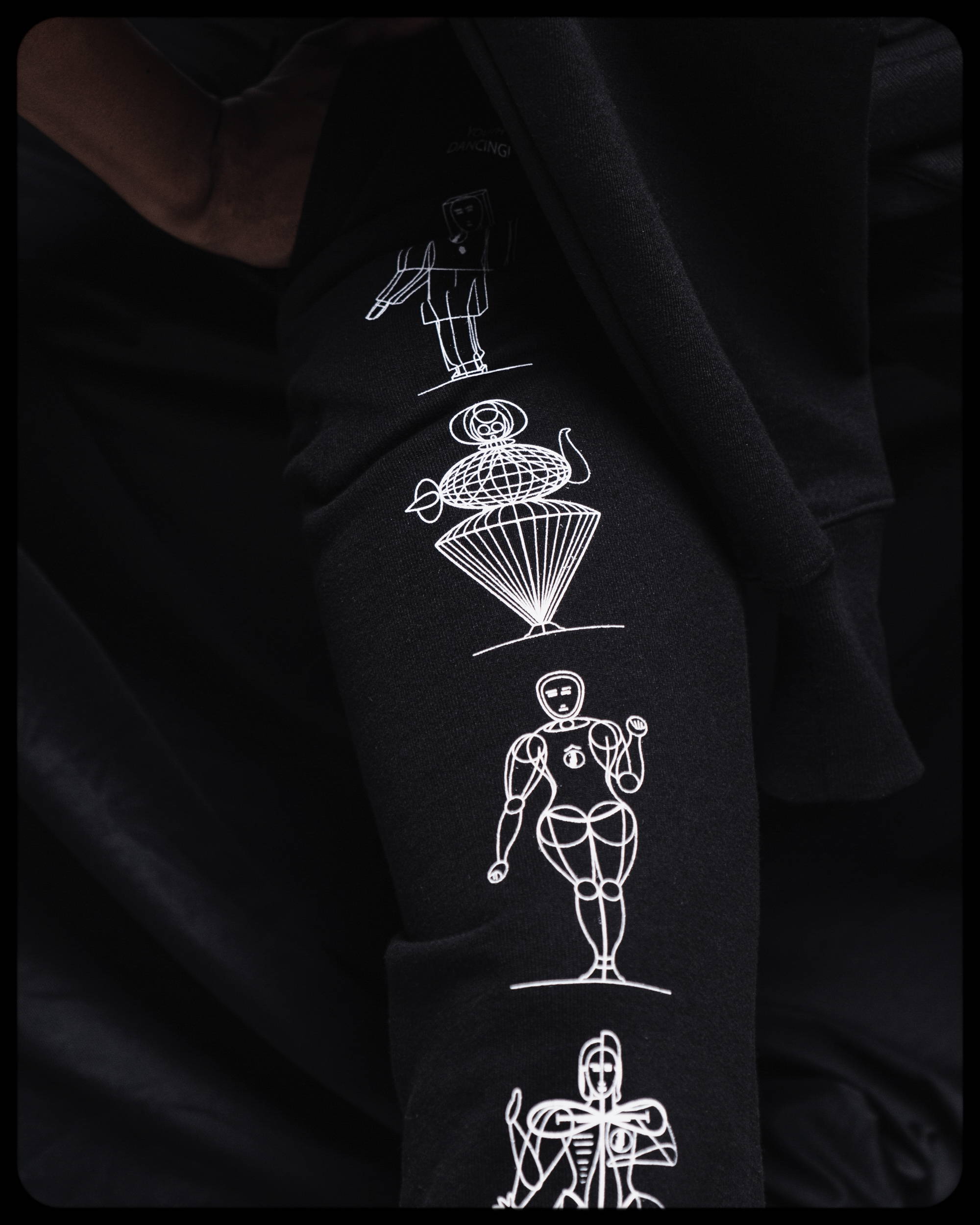 Shop the Brownstone x A Ma Maniere capsule of modular basics at A Ma Maniere retailers (Atlanta, Houston, DC) as well as their online store.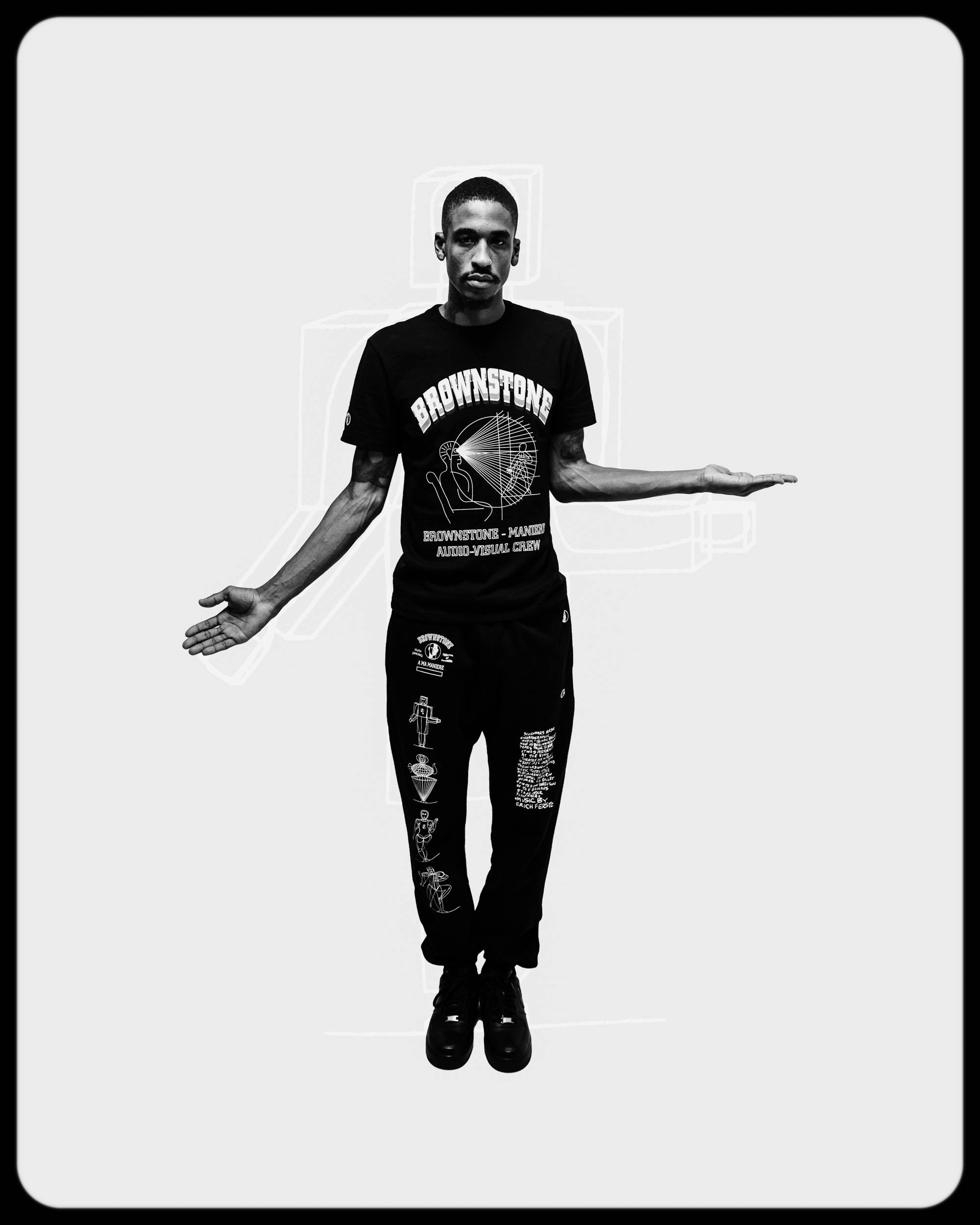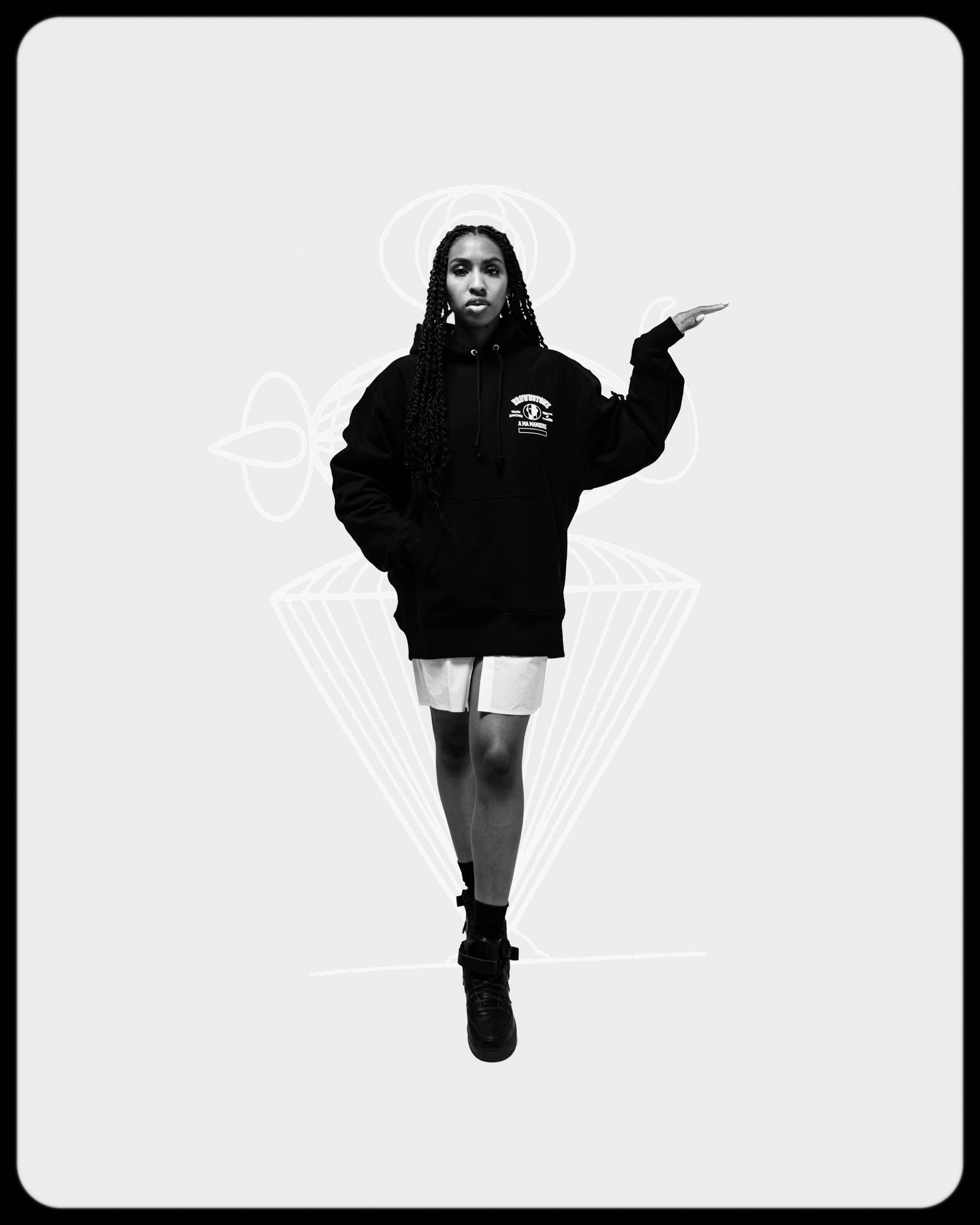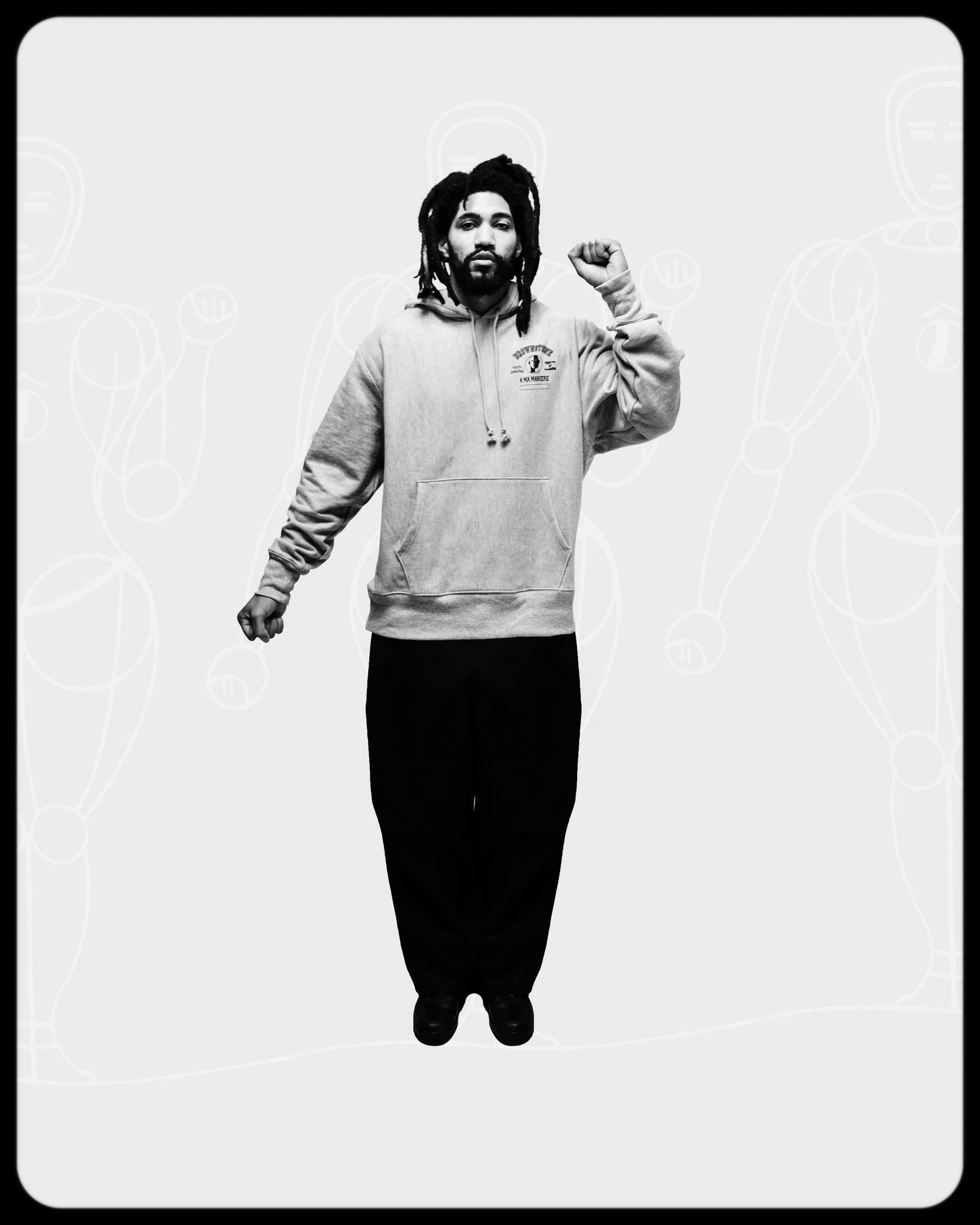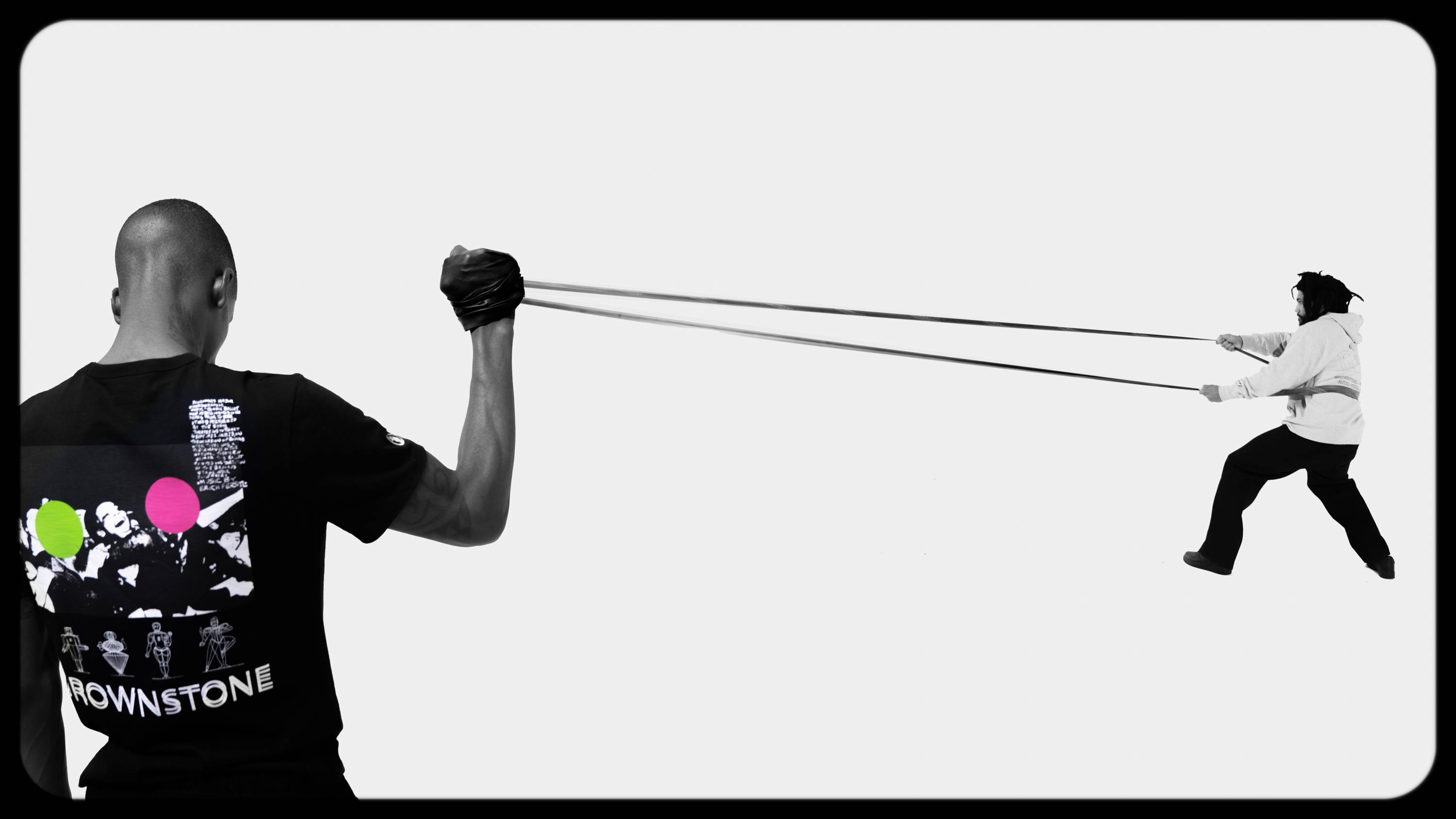 A/W19* READYMADE PROGRAM LAUNCH
Creating garments outside the confines of time + space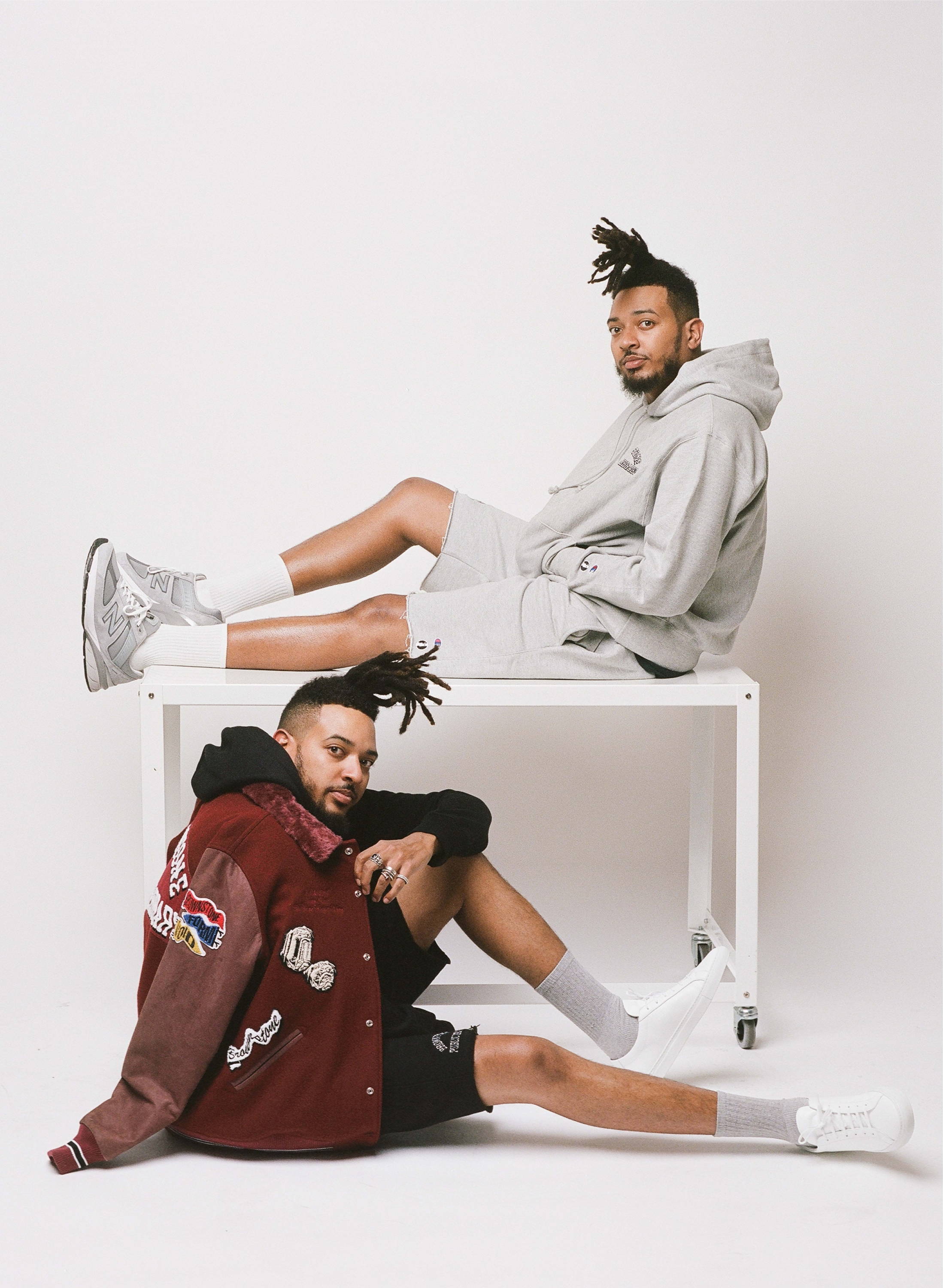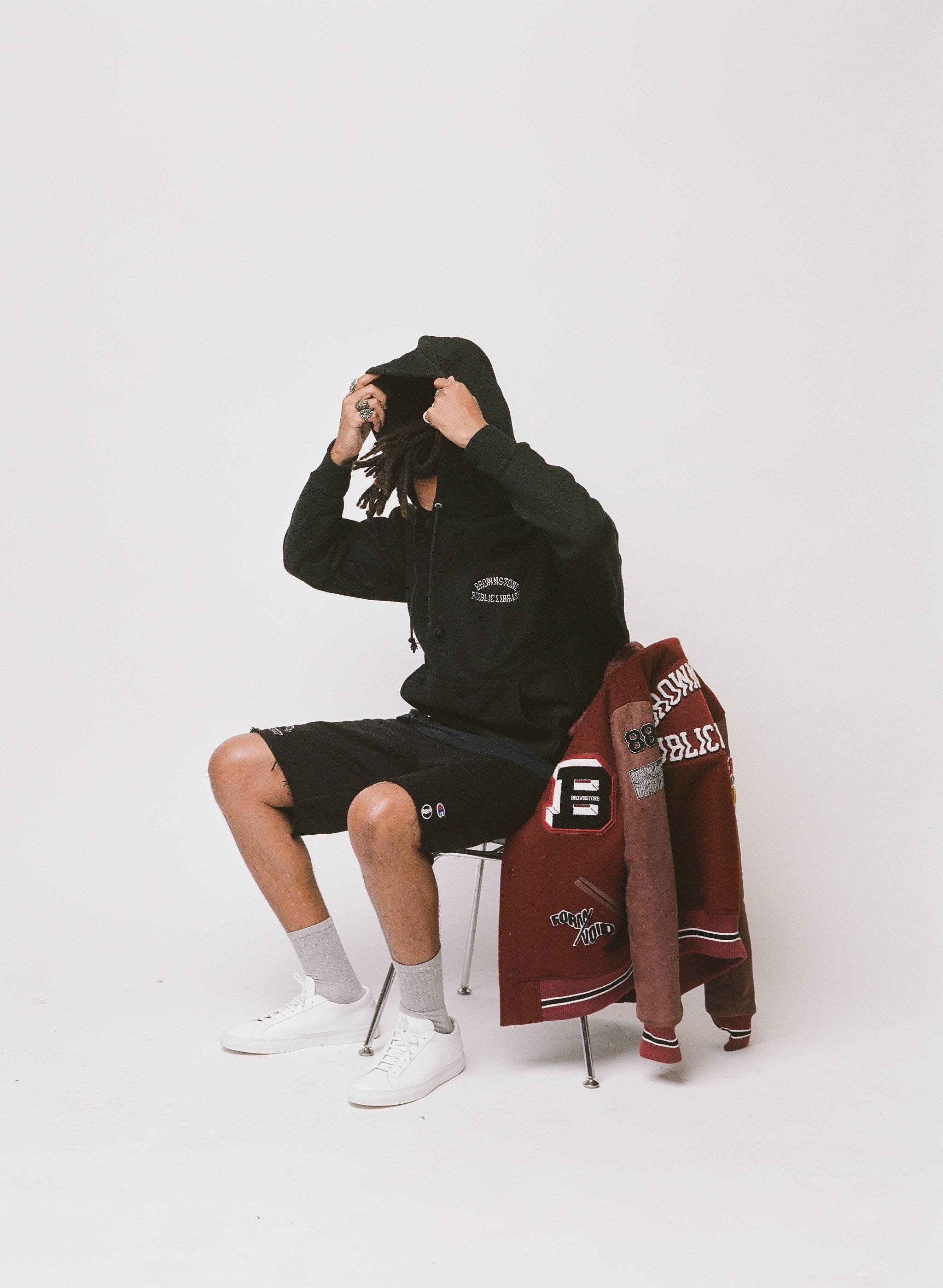 At Brownstone, we fully believe in delivering the highest quality we can, it's what we stand for. At the same time, we wanted to close the divide on who can and can't purchase our pieces.
Introducing our Ready Made program.
We believe the stories told in our clothes; the warmth and spirit that they posse should be able to be felt by all. By no means are we saying we put less importance into these pieces, we'd just like you to be able to feel that special touch in a more immediate fashion.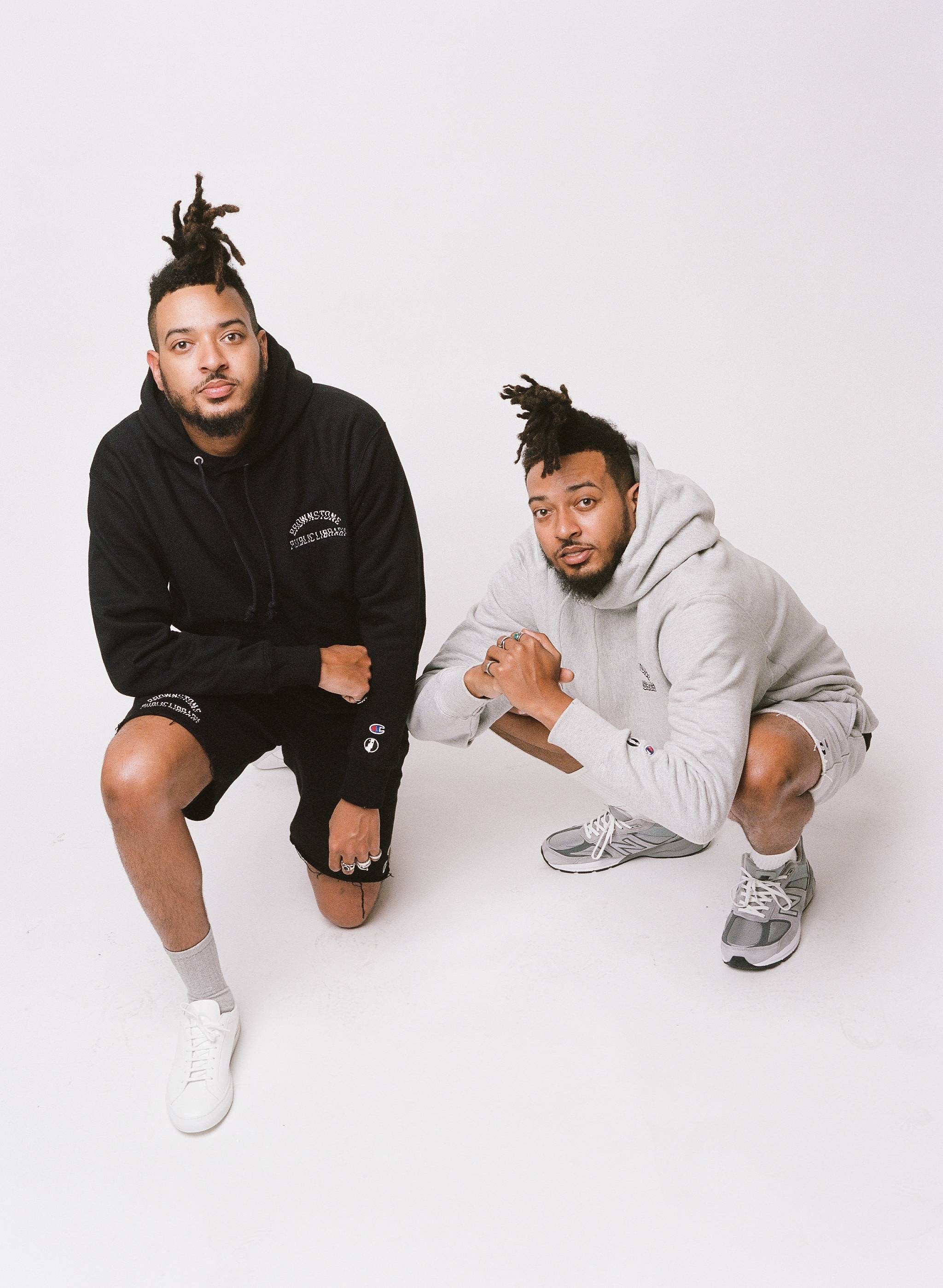 Brownstone x Champion Reverse Weave Hoodie and Short | Made from 100% French Terry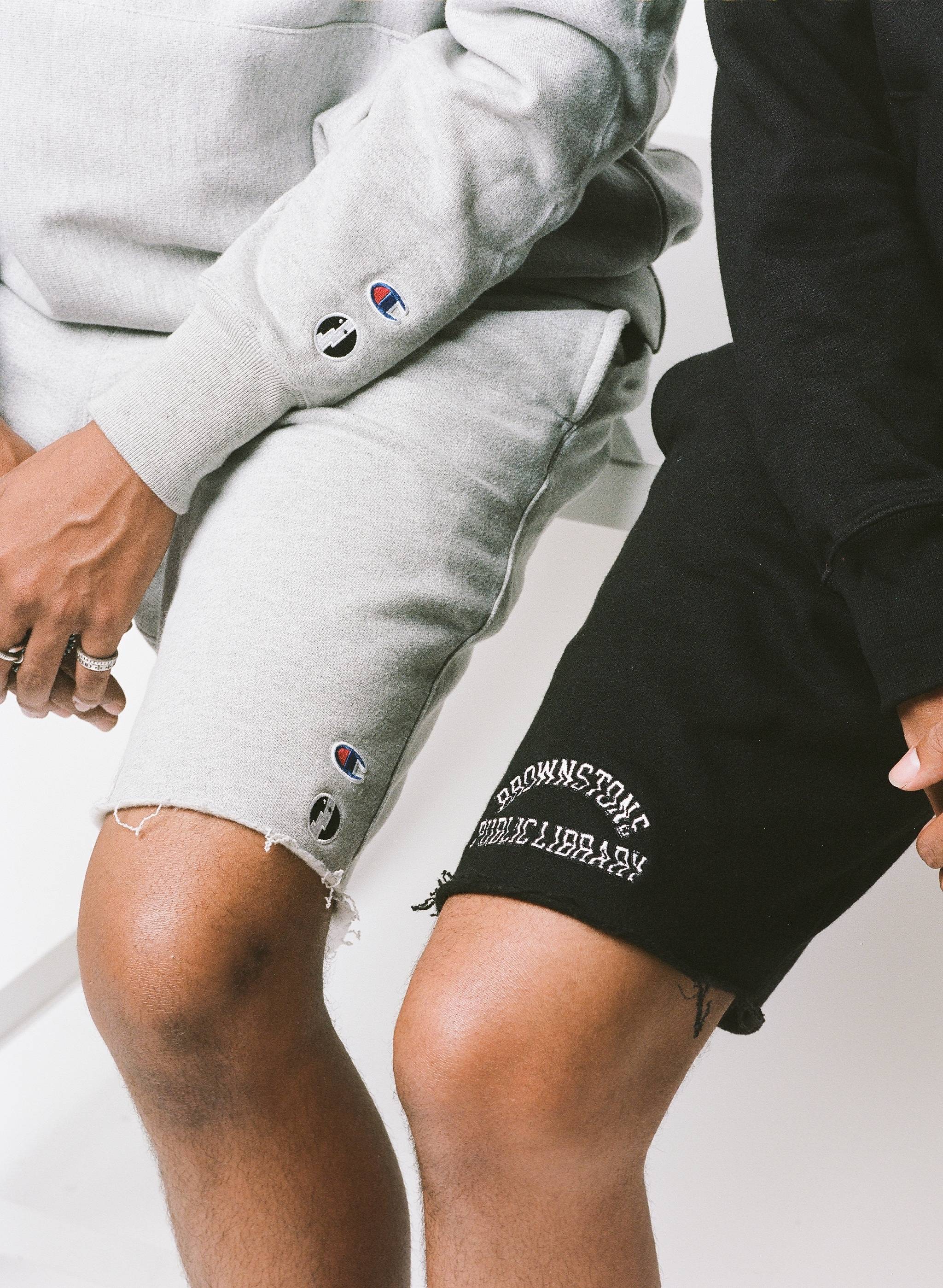 The artist Marcel Duchamp created the first ready-made, Bicycle Wheel in 1913. It consisted of a wheel mounted on a stool, serving as a protest against the excessive importance attached to works of art.
The Ready Mades are not a diffusion line, nor will they be merely screen printed t-shirts. This program was made to fill a void; a desire to create tangible and immediate goods outside the confines of a seasonal collection.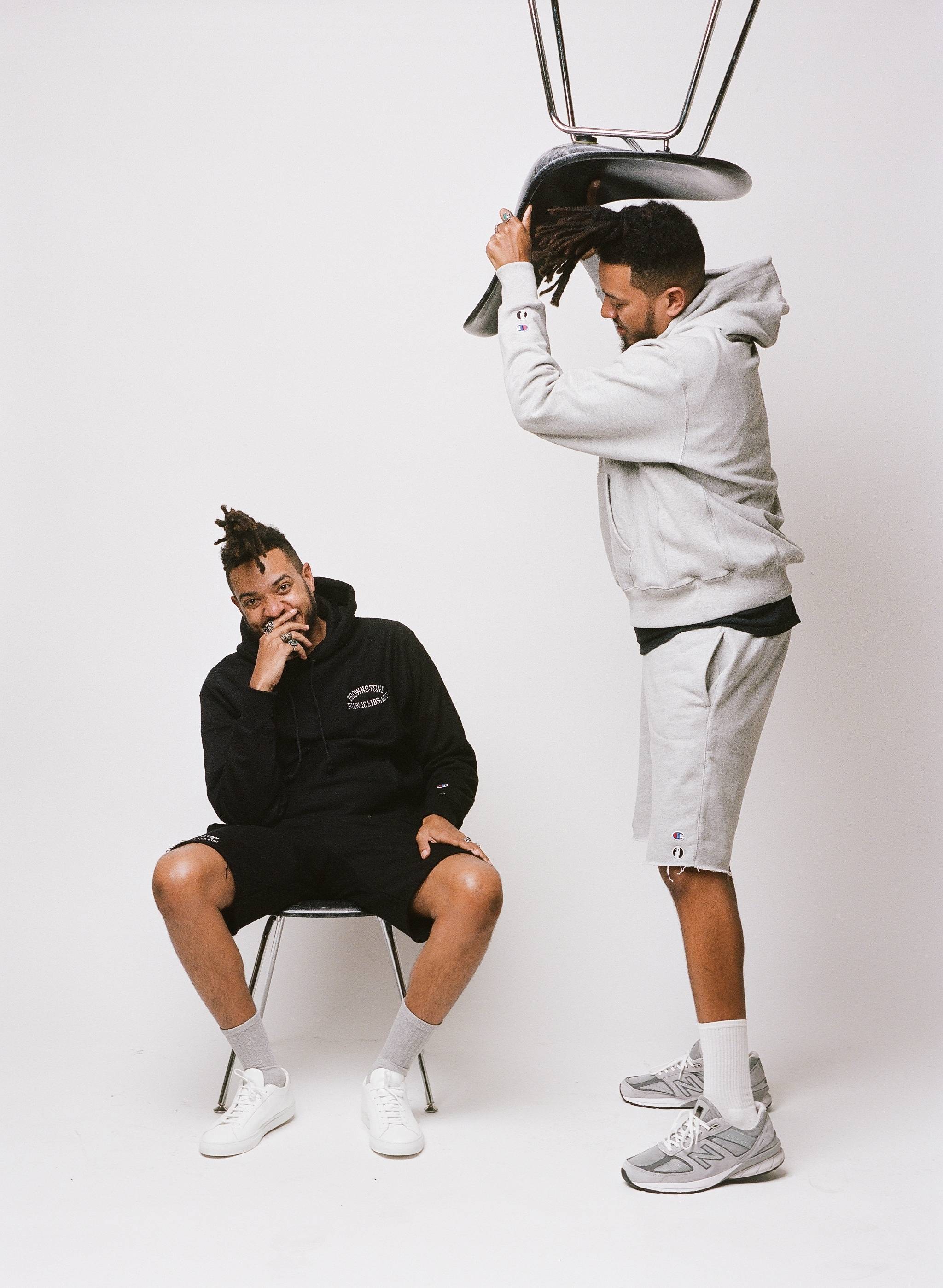 Known throughout subcultures as the definitive brand of timeless and tough quality, no printable blank is Champion. Designed with the athlete in mind, the sportswear giant soon transcended to a popular staple among Youth Crew, Streetwear, and countless other movements.
In choosing a specific base to begin the program with we immediately thought back to when our ideas were first taking shape: high-school. For myself, that meant hours immersing myself in a world I only knew through the sound of a dial-up modem. For others, that meant hours practicing their own unique path be it art, sports, music, etc..
To us, Champion was basically the uniform of those searchers; whether it was a basketball uniform, a spray painted t-shirt, or a Turning Point hoodie. I like to think of that time as a training ground for all the creatives today. It's both exciting and mystifying that one can look back on their past lives and see where the first spark of inspiration hit. And with that being said Champion seemed like a no-brainer.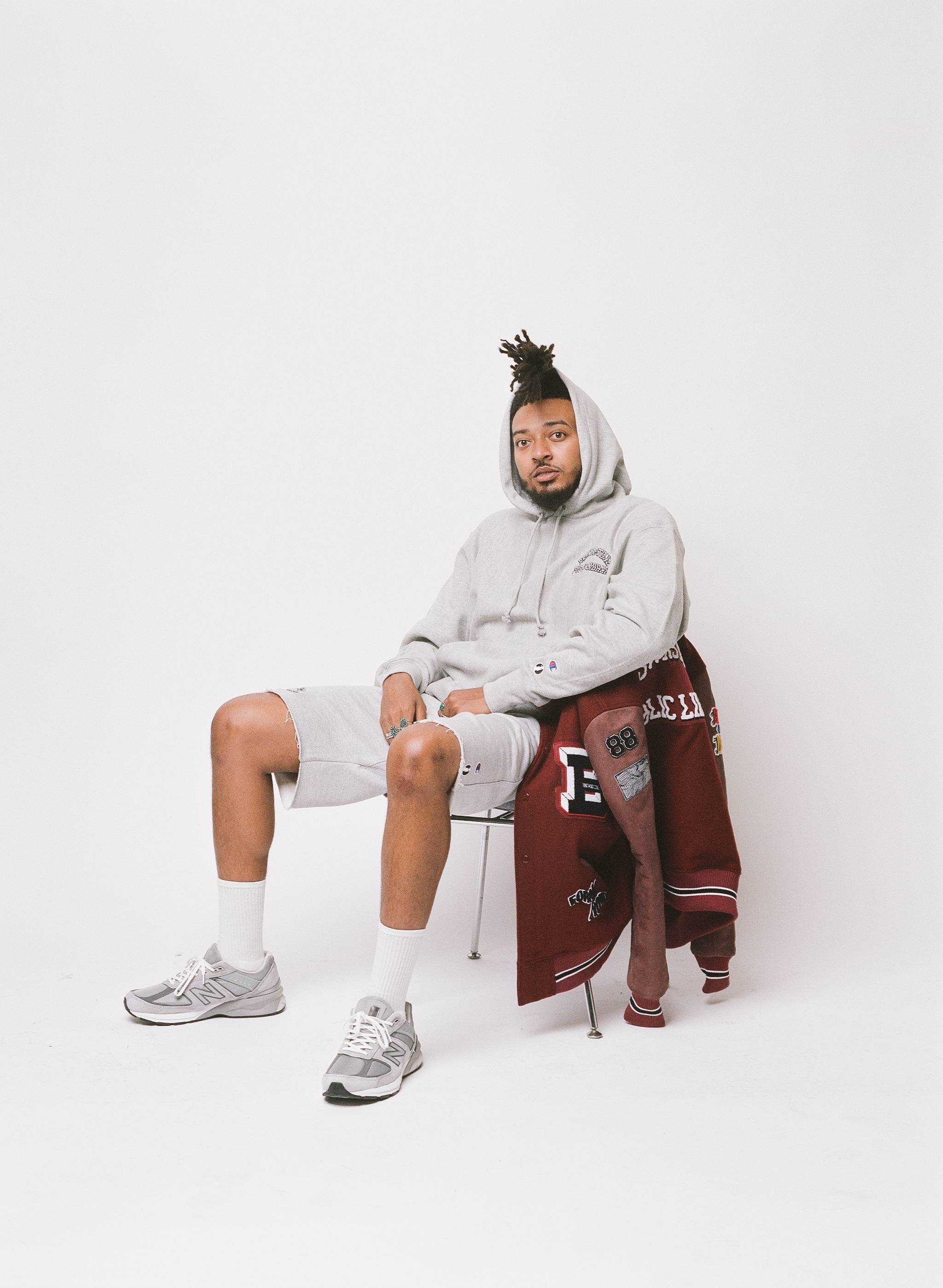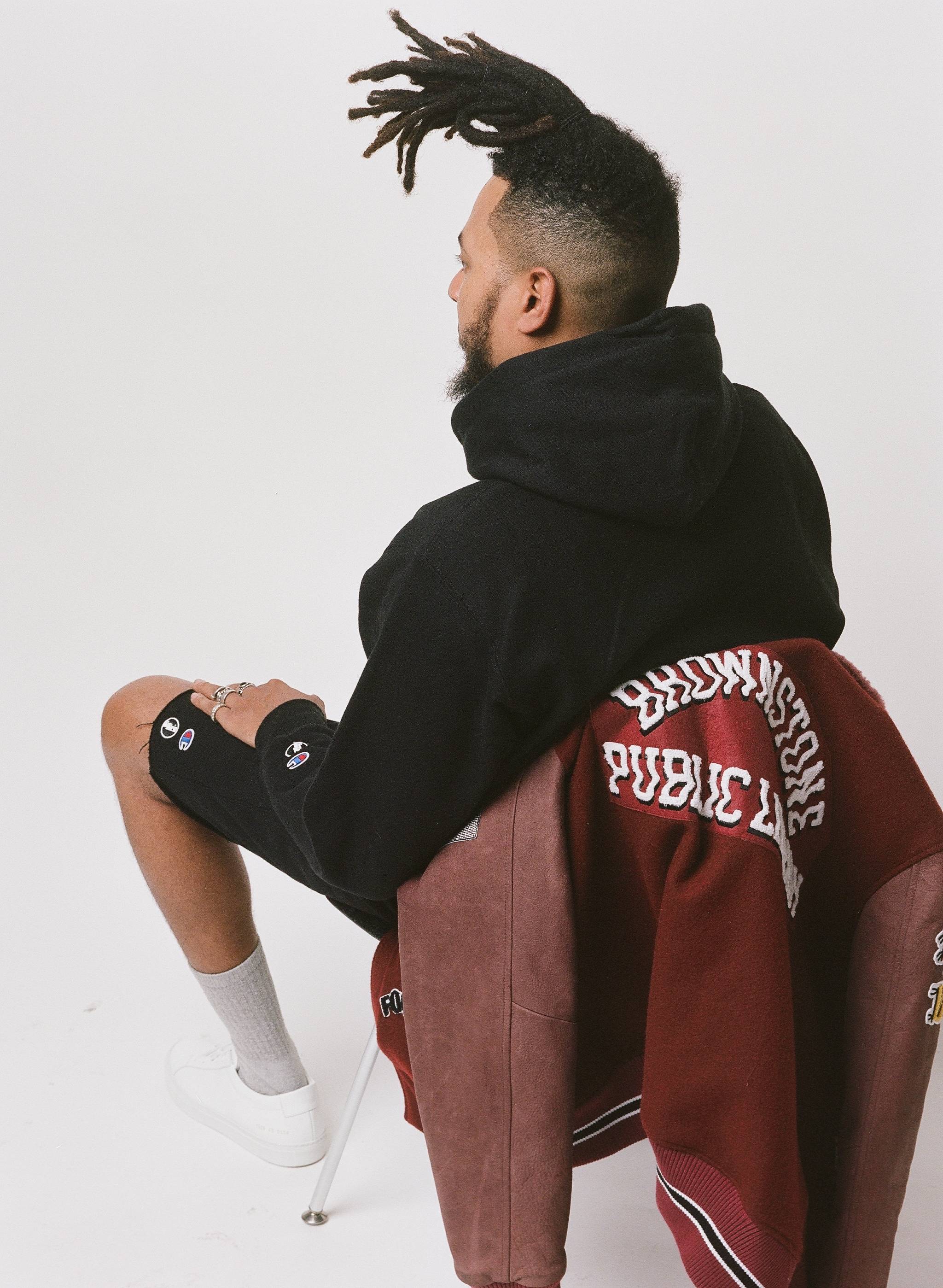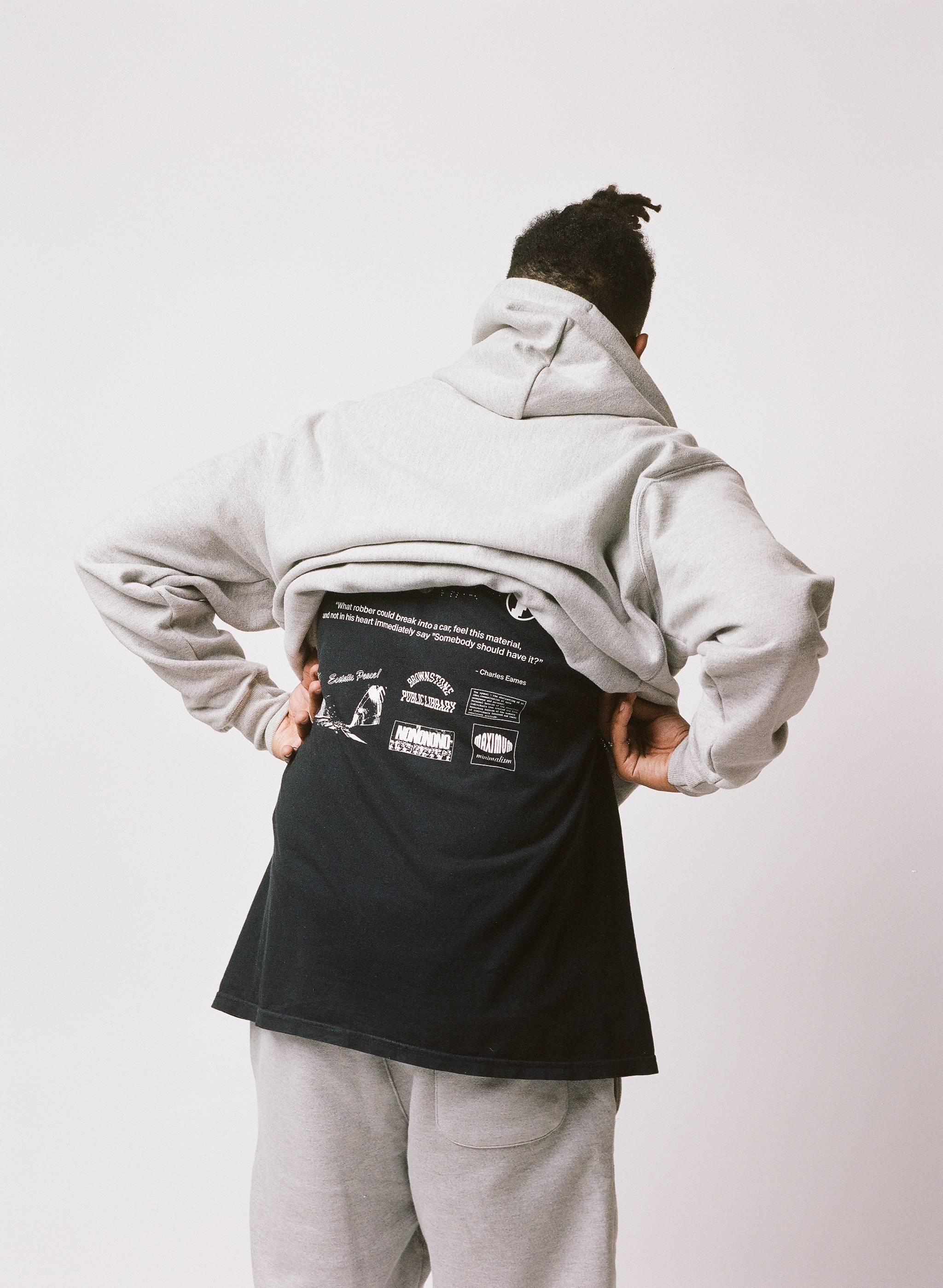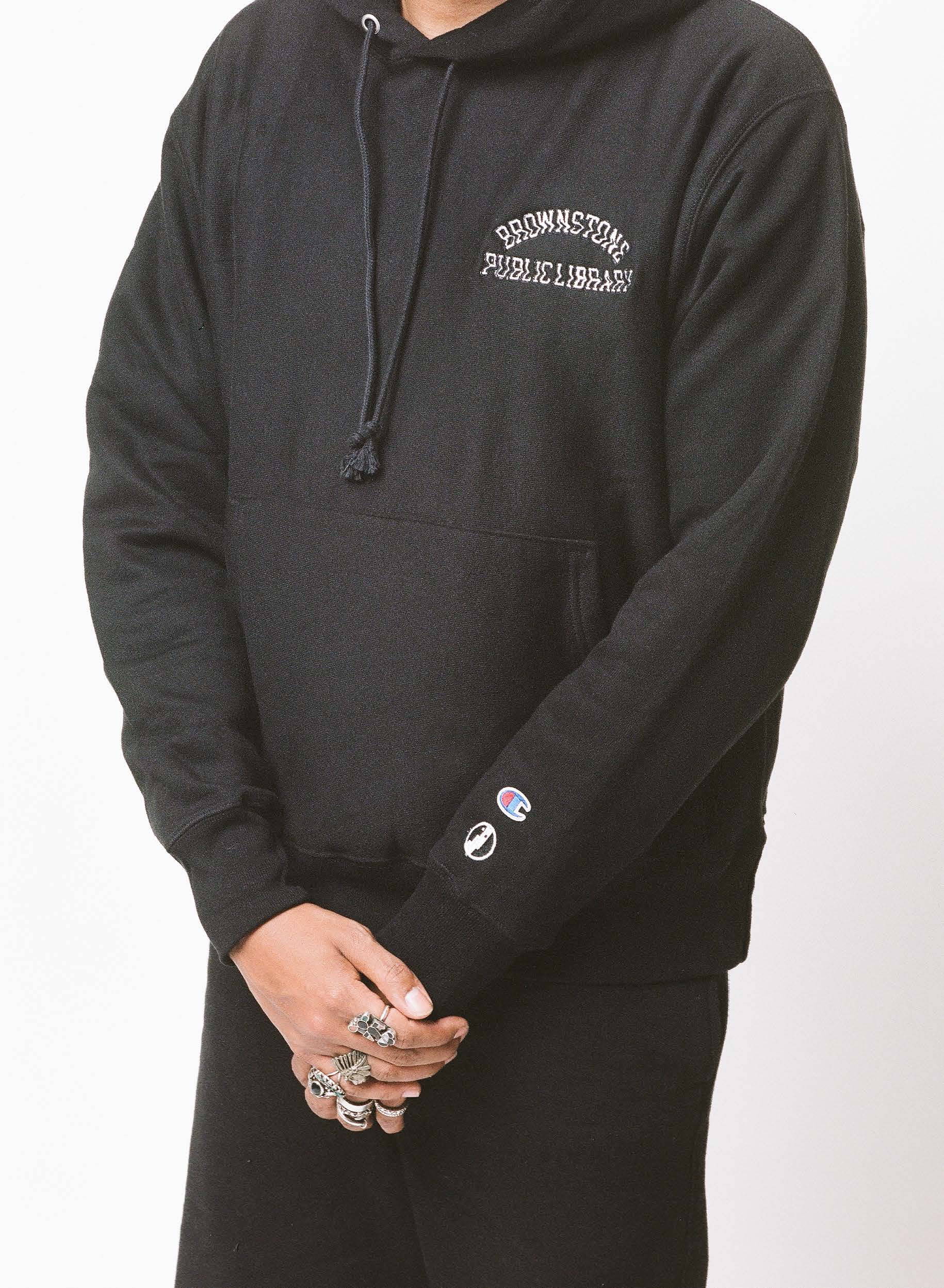 Brownstone x Champion Reverse Weave Hoodie and Short | Made from 100% French Terry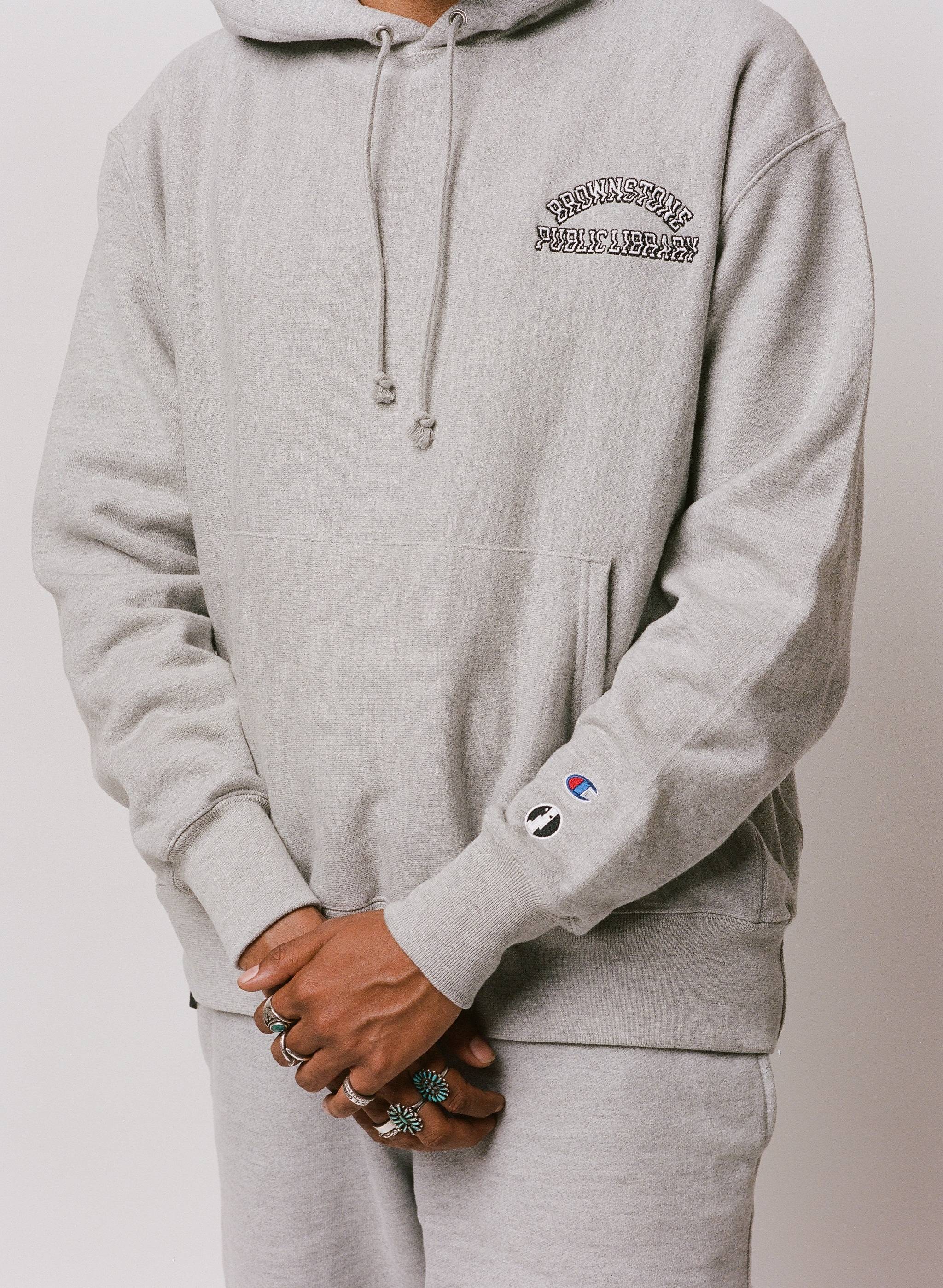 Brownstone x Champion Reverse Weave Hoodie and Short | Made from 100% French Terry